Quick Hits
Daily brief research updates from the cognitive sciences
I have reported previously on the negative impact of pollution on all things the brain – but most of these studies have focused on cognitive ability – with worrying consequences with one showing measurable differences 60 year later. Yup you read that correctly.
This study, just published, by the Barcelona Institute for Global Health gives us more worrying news. They analysed exposure to pollution in the womb and in the first 8.5 years of life of 3'515 children.
Air pollution exposure was estimated based on their living location during pregnancy and their first 8.5 years of life. The children then had their brains scanned between the ages pf 9 and 12.
What did they find?
They found that there was a change in what is known as white matter microstructure. White matter generally refers to the connections between different regions of the brain. This suggests a change in connectivity.
What the also found was a change in an area known as the Putamen – this is an important hub sitting deep in the brain and is involved in many functions including motor movement. It is also associated with various psychiatric disorders. In fact, it was found that the greater to exposure to fine particle matter the greater the decrease in size of the Putamen. Worrying indeed.
What was more surprising is that in many of these cases the exposure was below EU recommended levels – the EU has pretty strict guidelines for pollution showing that even modest level so pollution can have measurable impacts on brain structure – negatively that is.
So, if you're already an adult, as I imagine you will be. Not much you can do. But you can be careful with your own children, or grandchildren.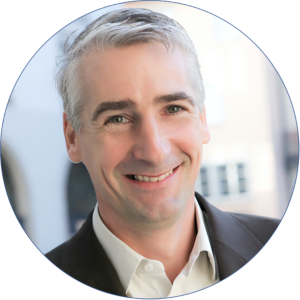 Andy Habermacher
Andy is author of leading brains Review, Neuroleadership, and multiple other books. He has been intensively involved in writing and research into neuroleadership and is considered one of Europe's leading experts. He is also a well-known public speaker, speaking on the brain and human behaviour.
Andy is also a masters athlete (middle distance running) and competes regularly at international competitions (and holds a few national records in his age category).
References
Anne-Claire Binter, Michelle S.W. Kusters, Michiel A. van den Dries, Lucia Alonso, Małgorzata J. Lubczyńska, Gerard Hoek, Tonya White, Carmen Iñiguez, Henning Tiemeier, Mònica Guxens.
Air pollution, white matter microstructure, and brain volumes: Periods of susceptibility from pregnancy to preadolescence.
Environmental Pollution, 2022; 120109
DOI: 10.1016/j.envpol.2022.120109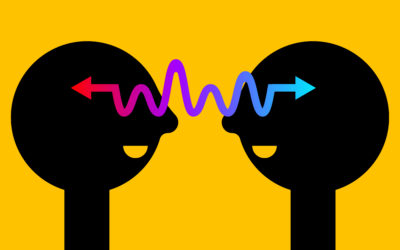 Different areas of the brain are associated with empathy – this new research shows how brain regions synchronise to induce empathic responses.