Quick Hits
Daily brief research updates from the cognitive sciences
A pilot program that successfully reduced burnout among female medical residents has shown even greater results on a national level in the USA.
You are a coach so is this really surprising?
As a coach I have seen how effective coaching can be in multiple areas in life. But this is surprising for numerous reasons.
Firstly, the larger follow up study was more effective than the initial pilot study.
Secondly, the effectiveness is in reducing signs of burnout which some may believe are harder to impact with coaching (not me though).
Thirdly, because of how the intervention was carried out with virtual and filmed group sessions – so not just one-on-one which may would think has the potential to be more effective.
Oh wow! So how was this carried out then?
Well, first off let's understand the population group. This was targeted at female medical residents. As I'm sure most of us are aware the medical professions are at high risk of burnout for multiple reasons: workload, responsibility, long and changing working hours, high regulatory hurdles, etc. Women more so for additional reasons such as discrimination in the workplace.
The pilot programme in 2021 had positive outcomes with improved ratings by participants on imposter syndrome and personal compassion. The expansion of this programme by Adrienne Mann et al. University of Colorado Anschutz Medical Campus was conducted in 26 institutions across 19 states with a total of 1017 participants.
That's an impressive study size – what were the results then?
Very good. Very good indeed. Those that participated in the four-month programme saw substantial reduction in all levels of professional distress including burnout (using the Maslach Burnout Inventory with its sub scales), moral injury, and imposter syndrome; and improvements in wellbeing such as self-compassion, and flourishing.
That's excellent news! Note that just a one point increase in the Maslach Burnout inventory has been associated with a 7% increase in suicidal ideation and a 5-6% increase in major medical errors. So good for the individual but also good for the medical system and institution.
You mentioned this was group coaching – how was this done?
This is also interesting because this was done in group coaching scenarios but also with some participants being passive i.e. just listening in. Participants could take part in group coaching session on any topic with up to five coachees. However, other participants could also log in to follow the session. The sessions were also recorded for participants to view privately at a later date if they so wished.
In addition they also had access to and could participate in anonymous written coaching in which they could write a narrative reflection and this was then responded to by a coach.
That's interesting and this was obviously effective?!
Yes, indeed it obviously was effective. I found it fascinating that this combination seems so effective. And that is also good news it shows that access to coaching is the key factor and that alternative, and also more efficient and cost effective methods can also be very impactful.
And on a side note aren't you also doing study into wellbeing in the workplace in healthcare are professions?
Yes, correct. We already have good results for the English version of the SCOAP-profile (based on our SCOAP theory) and are doing a study in German now. We are also including a cohort of healthcare workers precisely because it is profession that has high susceptibility to burnout.
And German speakers can take part here – as a thank you, you will get your full SCOAP report and be the first to get the results of the study.
We also hope this will point to more effective interventions.
But for now, we can say that we know that coaching interventions seem to be highly effective for female medical residents
Yes, great to have that solid data in – I strongly suspect it is not just for female medical residents but broad population groups as well!
Follow me on substack to receive posts directly in your inbox.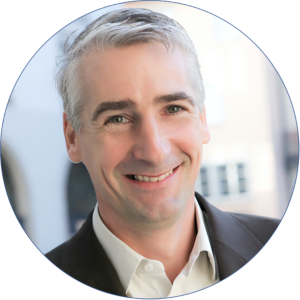 Andy Habermacher
Andy is author of leading brains Review, Neuroleadership, and multiple other books. He has been intensively involved in writing and research into neuroleadership and is considered one of Europe's leading experts. He is also a well-known public speaker, speaking on the brain and human behaviour.
Andy is also a masters athlete (middle distance running) and competes regularly at international competitions (and holds a few national records in his age category).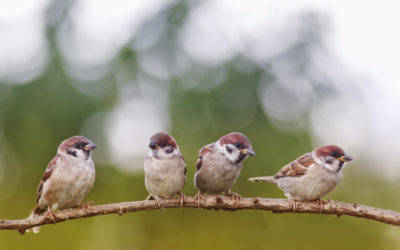 Different areas of the brain are associated with empathy – this new research shows how brain regions synchronise to induce empathic responses.