Quick Hits
Daily brief research updates from the cognitive sciences
I have reported multiple times how nature is good for your health.
For example, in my article on the simple benefits of walking I also show how nature helps in multiple ways such a by lowering stress hormones or increasing human natural killer cells, critical for your immune system functioning. There are multiple other factors – I also reported on how biodiversity correlates with better well-being but also how air quality can have multiple positive impacts.
So, with all of this it should be crystal clear that exposure to nature is good for us human beings. Well, it is clear, but on the other hand there are so many studies using different methods, measuring different impacts of well-being, interacting in different ways with nature, with different population groups. This can make it hard to draw definitive conclusions or to give sweeping generalisations. Enter Lam Thi Mai Huynh et al. from the University of Tokyo.
This group of researchers have conducted a systematic review of the literature and identified 301 studies for inclusion into this. From this they were then able to identify 16 different mechanisms with which people engage with nature which could for example be cognitive, developing knowledge of nature, or cohesive, developing a relationship to nature. What has also been identified are also negative aspects which have rarely been reported on this. These mostly include disturbances from sounds of animals – the mooing of the cows on the farm next door may disturb your daily zoom meeting – or fear of animals, but also through the negative impacts of the degradation of nature.
So why is this important?
It is important because this piece has identified more mechanisms than previously assumed but also creates a structure for future research. This means we will be better able to quantify the effects of nature. Moreover, they also noted that almost all research focuses on the impacts on the individual, all well and good, but that there should also be a focus on the community impacts which are also very important and tend to be very positive.
So, all in this is a very important, and probably underrated, step forward for research into nature and how this impacts us human beings – almost always positively.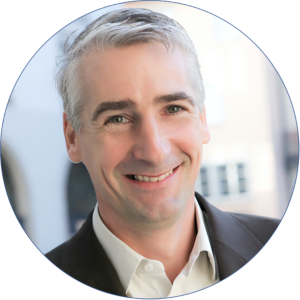 Andy Habermacher
Andy is author of leading brains Review, Neuroleadership, and multiple other books. He has been intensively involved in writing and research into neuroleadership and is considered one of Europe's leading experts. He is also a well-known public speaker, speaking on the brain and human behaviour.
Andy is also a masters athlete (middle distance running) and competes regularly at international competitions (and holds a few national records in his age category).
Reference
Lam Thi Mai Huynh, Alexandros Gasparatos, Jie Su, Rodolfo Dam Lam, Ezekiel I. Grant, Kensuke Fukushi. 
Linking the nonmaterial dimensions of human-nature relations and human well-being through cultural ecosystem services. 
Science Advances, 2022; 8 (31)
DOI: 10.1126/sciadv.abn8042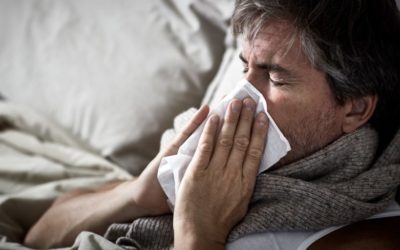 We all know that feeling of wanting to curl up and sleep when sickness hits – but how that is controlled was unknown. Until now that is…